Wealthy non-EU nationals received Maltese citizenship after spending just days in the EU state, a journalistic investigation has found.
Leaked documents show some investors met the one-year residence requirement by renting empty properties.
The EU has repeatedly raised concerns over "golden passport" schemes in Malta, Cyprus and elsewhere.
The brokering company involved denied any systematic problems, and Malta has previously defended its scheme.
What did the investigation find?
The documents showed that millionaires would spend an average of 16 days in Malta during their one-year residence period before receiving citizenship, according to The Times of Malta.
Investors were able to rent a yacht or donate to charity in order to prove a "genuine link" to the country.
In a number of cases, applicants spent just days in the country in order to pick up their residency card, open a bank account and fulfil other requirements. One individual from the United Arab Emirates arrived in the morning and left nine hours later, having taken his oath of allegiance.
Another applicant seeking to rent a property through Henley & Partners simply requested the least expensive option that would fulfil the demands of the application process.
The Maltese government has not publicly responded to the investigation. However, it previously defended the scheme.https://emp.bbc.com/emp/SMPj/2.40.2/iframe.htmlmedia captionThe EU says it is closely monitoring citizenship for sale programmes (from 2019)
After the EU announced it would begin legal action against Malta last year, Prime Minister Robert Abela said: "We will be defending Malta. Had it not been for the contributions from that programme, which we are in the process of winding down, we would probably not have been in a position to present a budget of this scale."

A vital source of income
By Diana Cacciottolo, Times of Malta
Today's reports have not come as a shock here. The fact that wealthy foreigners have taken advantage of loopholes in residency rules are less a revelation and more a confirmation of what many had already suspected.
One thing is clear: Malta does not want to miss out on the money. Last year, this income was diverted to cushion the country from the economic blow of the pandemic.
The prime minister's line at the time that Malta would not have had a "war chest" without the money was repeated once again today. Even the opposition, which said the reports showed Malta was not considered a "serious country", pointed out there were advantages to the scheme.
The revelations may well strengthen the European Commission's case against Malta. But they refer to a scheme that has since been reformed.
The prime minister can point to a new programme that claims to focus on residency first and citizenship later. What is not clear, however, is whether it will help Malta hold on to wealthy passport buyers' cash.

What has the EU said?
The EU previously called on Malta and other countries to end the practice, noting that investor citizenship schemes carried "inherent" security issues, as well as risks of money laundering, tax evasion and corruption.
Last year, the European Commission launched infringement procedures against Malta and Cyprus over their schemes, noting that applicants benefited from EU citizenship without having established genuine links to the country.
"The Commission considers that the granting of EU citizenship for pre-determined payments or investments without any genuine link with the Member States concerned, undermines the essence of EU citizenship," it said.
Cyprus suspended its scheme granting citizenship and visa-free travel throughout the EU for those who invest a minimum of €2m (£1.8m) after Al Jazeera reporters filmed Cypriot officials using the scheme to assist a fictional Chinese businessman with a criminal record.
A government enquiry found that more than half of the passports issued under the scheme between 2013 and 2019 had been illegal.
How has the company responded?
Henley & Partners said, in a statement supplied to BBC News, it was "fully aware of the potential inherent risks in handling client applications for residence and citizenship" and was committed to due diligence.
However, it noted that "ultimately it is the responsibility of the countries involved to investigate and vet applicants".
Denying any systematic issues with the scheme, the company added that "only a very small percentage of applications… have later been called into question or been found to have been potentially misused".
What is Malta's scheme?
The country has offered citizenship to foreign nationals in return for investment since 2014.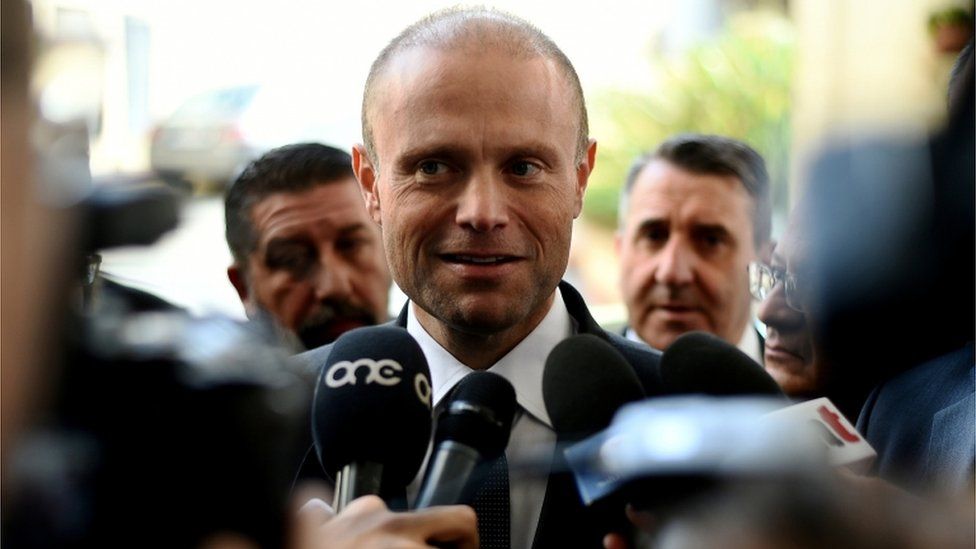 Current rules require an investment of €600,000 ($720,000, £520,000) and a three-year residence period, or €750,000 and a 12-month residence period under exceptional circumstances.
Applicants must also buy a residential property worth at least €700,000 or take out a five-year rent on a property with a minimum value, and donate €10,000 to charity.
Last month, Henley & Partners said Malta had the world's best investment migration process.
What's the background?
The issue of so-called golden passports was fiercely criticised by the investigative journalist Daphne Caruana Galizia, who was killed in a car bomb in Malta in 2017.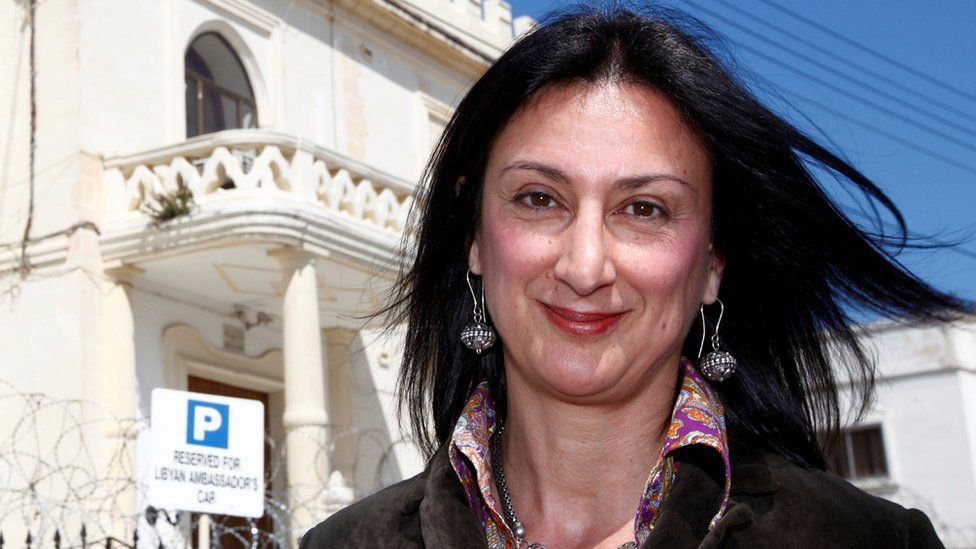 According to the foundation established in her name, the Henley & Partners leaks came from a whistleblower who approached Caruana Galizia "many years ago" and had decided to share the information now to reveal "what really happens when wealthy investors attempt to purchase a passport".
Known as a "one-woman WikiLeaks", Caruana Galizia relentlessly accused various Maltese politicians and officials of corruption in her popular blog.
One man has been jailed for 15 years over her killing, while two others have been accused of supplying the car bomb used in the assassination. They deny the charges.
Source: https://www.bbc.com/